Diploma in International Financial Reporting (DipIFR) Course By Meraskill
Our course offerings :
✔ Online pre-recorded video classes
✔ Study at your own pace
✔ Anytime anywhere
✔ Queries via WhatsApp, webinars
✔ Access for two examination terms
✔ Placement Assitance
Course Fees:
INR 15500 (inclusive of GST)
Course key details
Format - recorded
Support - WhatsApp group & online session
Duration- approx 60hrs
Validity - two exam terms
Last updated - March 2021
Refunds - no refund
About Rammohan Bhave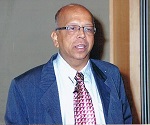 1. 1600+ lectures in the last 8 years
2. 39 years experience in IFR
3. Trained 100+ Corporates
4. Trained 700+ Bankers
5. Students in 30 countries & 129 cities of India
6. Results above 90 %+ consistently
7. 75+ live Implementation experience
8. Numerous articles published in ICAI, ICSI, ICMAI
9. IFR/Ind AS implementation committee (ICAI) member 18-19
10.Bhave Sir holds 10 qualifications
Dip in IFR Books by BPP - ACCA approved learning partner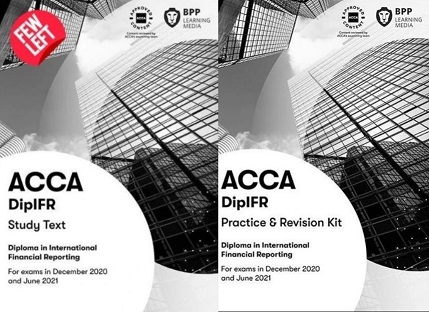 Includes -
1. Study Text
2. Practice and revision kit
3. Syllabus for Dec'21 & June'22
4. Access for 18 months
5. Workable on BPP mobile app and Laptop
Ebook Cost - 3000 INR
Hard copy - 5000 INR
Payment link - https://meraskill.com/payments
---
Eligibility for Diploma in International Financial Reporting (DipIFR) ACCA Exams?
✔ CA, CS, CMA or any other professionally certified accountant from any Indian or Foreign Institute
✔ B.com with at least two years of relevant work experience in Accounting or Finance
✔ Other graduates with at least three years of relevant work experience in the Accounting or Finance
---
About Diploma in International Financial Reporting (DipIFR)
Exam Format for IFR
1 Paper ( 3hrs 15 mins written exam)
100 marks ( passing marks 50)
100 marks ( 4 questions of 25 marks each)
ACCA Registration and Exam fees
Exam two times a year. (June / Dec)
Registration with ACCA has to be done 2 to 3 months in advance.
We help you in all the registration process with ACCA too.
Exam fees - 120 GBP (Approx 13000 INR)
It's a written exam. You will have to visit the exam centre to write a paper.
Exam Centers
Exams Centers in India: Ahmedabad, Bangalore, Cochin, Chennai, Hyderabad, Indore, Kolkata, Mumbai, New Delhi, Pune.
Exams Centers in the Middle East: Dubai, Abu Dhabi, Jeddah, Riyadh.
For a complete list visit the ACCA website.
---
Diploma in IFRS Exam Pass Rate Globally
| | |
| --- | --- |
| Diploma in IFRS Exam Result | Pass Rate% |
| Jun-21 | 35 |
| Dec-20 | 45 |
| Sep-20 | 49 |
| Dec-19 | 37 |
| Jun-19 | 55 |
| Dec-18 | 60 |
| Jun-18 | 41 |
| Dec-17 | 59 |
| Jun-17 | 47 |
| Dec-16 | 52 |
| Average | 48 |
Career Opportunities in Diploma in International Financial Reporting (DipIFR)
✔ Audit Firms
✔ Professional Advisory Companies
✔ Banking Companies
✔ Insurance Companies
✔ Any other company adopting IFR standards
✔ Seeking a break in a large global organization
✔ Seeking opportunities globally in places like the EU, the Middle East, etc.
✔ Seeking to enhance your qualification and gain knowledge of IFRS.
---
Frequently asked Question on Diploma in International Financial Reporting (DipIFR)
1. How widespread is the adoption of global accounting standards around the world?
Approximately 120 nations and reporting jurisdictions permit or require global accounting standards for domestic listed companies, although nearly 90 countries have fully conformed with global accounting standards as promulgated by the IASB and include a statement acknowledging such conformity in audit reports.
2. What is the difference between convergence and adoption?
Adoption would mean that the SEC sets a specific timetable when publicly listed companies would be required to use global accounting standards as issued by the IASB. Convergence means that the U.S. Financial Accounting Standards Board (FASB) and the IASB would continue working together to develop high quality, compatible accounting standards over time. More convergence will make adoption more comfortable and less costly and may even make the adoption of global accounting standards unnecessary.
3. When comparing global accounting standards and GAAP, what are some overall key differences I should be aware of?
The most significant difference is that IFRS provides fewer detailed rules than U.S. GAAP. global accounting standards also contains limited industry-specific guidance.
4. When is the Exam Held?
Exams are held twice a year, June and Dec.
5. What is the pass percentage?
50%
6. How much time does it take to complete the study?
If you are a professional (CA, CS), it will take 150 to 170 hrs of time.
If you are graduate, then it will take around 200 to 220 hrs of time.
7. What is the last date of registration for exams?
We suggest you register before 30th April for June exam and 30th Oct for Dec exams. Registration dates are announced by ACCA and one needs to visit the ACCA site to check the exact registration dates.
8. What are the documents required for registration?
If you are a professional (CA, CS) then only membership number.
If you are a commerce graduate, then you need to have two years of work experience in accounts/finance domain & a graduation certificate.
If you are a non-commerce graduate, then you should have three years of work experience in accounts/finance domain & a graduation certificate.
ACCA | CPA | ACCA Exam Details
---
Diploma in IFRS Learner's Voice!
I'm qualified chartered accountant passed out in 2004. After 16 years I started looking for upgrading my skills with DipIFR of ACCA. Fortunately, I subscribed to the recorded lectures of Sri Rammoh...
Satish
In the beginning when I started to study with online recorded lectures I was a little confused how would I be able to learn without the physical presence of a teacher. But I kept faith in the instr...
Rohit Bhardwaj
With Sir's blessing I was able to clear Global Diploma IFRS exams with 75% marks. The Teaching style of Sir is excellent. He explains everything step-by-step and also giving practical examples i...
Arti Malpani
This is a great concentrated effort by the whole team. Of course, the greater effort goes to Sir who has been available all around the clock to solve queries. These have been done by helping you...
Anandana
I felt so glad when I came to know that Sir has started online classes for IFRS students. I waited patiently for this, as I always wanted to take coaching from him only. I knew no one ca...
Naresh Rawat