Download Pdf for US CMA Syllabus & Study Material - Part 1 & Part 2
Download USA CMA Syllabus. Syllabus for part 1 & part 2 in pdf format. Syllabus with expected study time.
Part 1 - Financial Planning, Performance, and Analytics
Syllabus
External Financial Reporting Decisions (15%)
Planning, Budgeting, and Forecasting (20%)
Performance Management (20%)
Cost Management (15%)
Internal Controls (15%)
Technology and Analytics (15%)
Part 2 - Strategic Financial Management
Syllabus
Financial Statement Analysis (20%)
Corporate Finance (20%)
Decision Analysis (25%)
Risk Management (10%)
Investment Decisions (10%)
Professional Ethics (15%)
While you have downloaded free material do check complete details on US CMA Exam. You can also check your eligibility for US CMA Exam. If you are planning to self study do go through our guide on how to study for CMA USA exam by Self Study. Our guide on course fees in Indian Rupees will help you understand the expense your preparation will entail.
We have a guide to help you select the best US CMA institute. We provide online classes for US CMA Exam.
US CMA Part1 Detailed Syllabus
Below are the details - Total Course duration for Part1 is 88 hrs (approx)
| Sr No | Particulars | Time |
| --- | --- | --- |
| A | Section A External Financial Reporting Decisions | 23:43:31 |
| 1 | Financial Statements | 07:22:23 |
| 1 | Index of FS | 03:43 |
| 2 | Story of FS | 20:17 |
| 3 | What are FS | 09:37 |
| 4 | Accounting Concept | 05:22 |
| 5 | What FS tell us | 31:06:00 |
| 6 | Summary of FS | 02:00 |
| 7 | Users of FS | 08:54 |
| 8 | Objective of FS | 08:05 |
| 9 | Financial Accounting vs Managerial Accounting | 05:55 |
| 10 | Quiz 1 | 09:51 |
| 11 | Balance Sheet | 27:21:00 |
| 12 | Quiz of BS | 04:16 |
| 13 | Income Statements | 19:28 |
| 14 | Exercise of IS | 25:26:00 |
| 15 | Income Statements Other Items | 30:43:00 |
| 16 | Quiz 1 | 16:55 |
| 17 | Cash Flow Statement | 25:26:00 |
| 18 | Format of Cash Flow | 12:27 |
| 19 | Exercise | 29:15:00 |
| 20 | Quiz 2 | 14:37 |
| 21 | Statement of changes in Equity | 18:43 |
| 22 | Quiz 3 | 05:51 |
| 23 | Summary of BS, IS & FS | 05:17 |
| 24 | Disclosures | 14:43 |
| 25 | Relationship Among FS | 07:22 |
| 26 | Effect of Financial Transactions | 15:40 |
| 27 | Quiz | 11:40 |
| 28 | Exercise | 28:46:00 |
| 29 | Consolidation of Accounts | 01:57 |
| 30 | Final Quiz | 14:55 |
| 31 | Summary | 06:45 |
| 2 | Revenue Recognition | 02:28:53 |
| 1 | Introduction | 09:50 |
| 2 | Revenue Recognition for contracts with Customer | 24:10:00 |
| 3 | Accounting Treatment | 17:09 |
| 4 | Quiz | 10:09 |
| 5 | Recognition of Revenue for LT Contracts | 13:15 |
| 6 | Recognition of Revenue Over time | 25:38:00 |
| 7 | Revenue Rcognition and Returns | 20:23 |
| 8 | Matching Principle | 11:54 |
| 9 | Final Quiz | 10:39 |
| 10 | Summary | 05:46 |
| 3 | Valuation of Assets | 08:41:04 |
| 1 | Index | 03:55 |
| 2 | Cash & Cash Equivalents | 06:13 |
| 3 | Quiz on C&CE | 02:43 |
| 4 | Accounts Receivable - Recognition | 17:01 |
| 5 | Accounts Receivable - Valuation | 12:13 |
| 6 | Allowance for Bad Debts | 23:08 |
| 7 | % of Sales Method | 05:51 |
| 8 | % of Receivables Method | 13:07 |
| 9 | Ageing Schedule | 09:10 |
| 10 | Other Allowances | 06:25 |
| 11 | Factoring | 11:37 |
| 12 | Non-Trade Receivables | 02:32 |
| 13 | Quiz on Receivables | 16:23 |
| 14 | Inventories - Introductions | 14:44 |
| 15 | Cost Flow Assumptions | 16:46 |
| 16 | Inventory Accounting Systems | 07:38 |
| 17 | Example of FIFO Method | 11:07 |
| 18 | Example of LIFO Method | 14:41 |
| 19 | Inventory Errors | 05:38 |
| 20 | Inventory Measurement in FS | 16:26 |
| 21 | Quiz on Inventories | 16:04 |
| 22 | PPE - InItial Measurement | 15:38 |
| 23 | Depreciation | 14:24 |
| 24 | Depreciation Methods SLM & DBM | 20:59 |
| 25 | Other Depreciation Methods | 18:48 |
| 26 | Impairment and Disposal | 11:40 |
| 27 | Quiz on Depreciation | 11:38 |
| 28 | Intangible Assets | 09:15 |
| 29 | Intellectual Property | 16:48 |
| 30 | Goodwill | 13:59 |
| 31 | Disclosure of intangibles | 03:59 |
| 32 | Quiz on Intangible Assets | 08:36 |
| 33 | Financial Assets | 08:17 |
| 34 | Types of Debt Securities | 12:10 |
| 35 | HTM Debt Securities | 27:03:00 |
| 36 | Equity Securities - Accounting Methods | 29:26:00 |
| 37 | Quiz on Financial Assets | 13:18 |
| 38 | US GAAP vs IFRS wrt Asset Valuation | 10:46 |
| 39 | Final Quiz | 21:00 |
| 40 | Summary - Valuation of Assets | 19:58 |
| 4 | Valuation of Liabilities, Taxes, Leases & Equity | 05:11:11 |
| 1 | Index | 03:21 |
| 2 | Valuation of Liabilities | 17:22 |
| 3 | Long Term Liabilities | 13:56 |
| 4 | Quiz on Liabilities | 05:28 |
| 5 | Warranties | 23:03 |
| 6 | Quiz on Warranties | 03:56 |
| 7 | Off Balance Sheet Financing | 26:12:00 |
| 8 | Deferred Tax - What, Why and When | 12:48 |
| 9 | Deferred Tax - Accounting entries | 04:32 |
| 10 | Example of Deferred Tax | 11:44 |
| 11 | Multiple Rates of Tax | 04:34 |
| 12 | Treatment of Taxable Losses | 05:31 |
| 13 | Permanent Differences | 08:26 |
| 14 | Quiz | 10:21 |
| 15 | Leases | 07:38 |
| 16 | Accounting for Lessee | 15:16 |
| 17 | Accounting for Lessor | 10:59 |
| 18 | Operating Lease(OBF) | 01:47 |
| 19 | Quiz on Leases | 11:06 |
| 20 | Owners' Equity | 07:54 |
| 21 | Issue of Stock | 19:27 |
| 22 | Types of Capital | 05:25 |
| 23 | Treasury Stock | 20:16 |
| 24 | Stock Splits | 06:31 |
| 25 | Stock Dividends | 09:30 |
| 26 | Quiz on Owners' Equity | 06:16 |
| 27 | Retained Earnings | 08:45 |
| 28 | Recap on Owners' Equity | 04:32 |
| 29 | Final Quiz | 14:19 |
| 30 | Summary | 10:16 |
| B | Section B. Planning, Budgeting and Forecasting | 18:24:06 |
| 1 | Strategic Planning | 03:48:45 |
| 1 | Strategic Planning Index | 01:45 |
| 2 | Story of the Mountain Man | 06:48 |
| 3 | Corporate Planning Objective | 05:30 |
| 4 | Strategic Planning | 08:32 |
| 5 | Quiz | 03:05 |
| 6 | Strategic Planning Process | 01:47 |
| 7 | Mission & Vision | 10:00 |
| 8 | Organisational Values and Culture | 06:19 |
| 9 | Goals and Objectives | 09:53 |
| 10 | Quiz | 09:43 |
| 11 | External Internal Environment | 10:52 |
| 12 | SWOT | 12:10 |
| 13 | PESTLE | 06:43 |
| 14 | P5F | 15:45 |
| 15 | 5C Analysis | 05:19 |
| 16 | Quiz | 06:47 |
| 17 | Formulating strategies | 10:40 |
| 18 | Porter's Generic Strategies | 18:10 |
| 19 | Focus Strategy | 04:05 |
| 20 | Contingency Scenario Planning | 06:01 |
| 21 | BCG Growth Share Matrix | 17:43 |
| 22 | Quiz Time 1 | 08:34 |
| 23 | Implementing strategies | 16:05 |
| 24 | Quiz Time2 | 17:06 |
| 25 | Summary | 09:23 |
| 2 | Budgeting Concepts & Methodologies | 03:26:34 |
| 1 | Introduction | 12:31 |
| 2 | Relationship between Planning, Budgeting and Performance Evaluation | 05:20 |
| 3 | Role of a Budget | 15:32 |
| 4 | Budget Factor | 08:00 |
| 5 | Budget Factor - Examples | 25:55:00 |
| 6 | Quiz | 09:38 |
| 7 | Budget Slack and Goal Congruence | 10:53 |
| 8 | Methods of Budget Preparation | 11:09 |
| 9 | Characteristics of a successful budgeting processes | 11:58 |
| 10 | Cost Standards | 10:15 |
| 11 | Developing Standard Costs | 17:15 |
| 12 | Quiz | 09:55 |
| 13 | Forms of Budgeting | 08:51 |
| 14 | Forms of Budgeting Continue | 24:55:00 |
| 15 | Final Quiz | 19:36 |
| 16 | Summary | 04:51 |
| 3 | Annual Profit Plan & Supporting Schedules | 04:42:03 |
| 1 | Types of Budget - Overview | 22:09 |
| 2 | Master Budget - Overview | 12:18 |
| 3 | Quiz | 10:40 |
| 4 | Operating Budget | 07:30 |
| 5 | Production Budget | 07:46 |
| 6 | Material and Labour Budget | 18:54 |
| 7 | Overhead Budget | 19:20 |
| 8 | COGS Budget | 11:22 |
| 9 | Selling, Distribution & Administration Budget | 07:16 |
| 10 | Multiple Budgets Exercise | 17:45 |
| 11 | Quiz 1 | 18:13 |
| 12 | Financial Budget | 06:47 |
| 13 | Cash Budget Examples | 13:09 |
| 14 | Cash Budget Exercise | 28:01:00 |
| 15 | Quiz | 05:47 |
| 16 | Master Budget Financial Statements | 05:48 |
| 17 | Budgeted F S Exercise | 31:58:00 |
| 18 | Master Budget Cash Flow Statement | 05:27 |
| 19 | Final Quiz | 25:24:00 |
| 20 | Summary | 06:29 |
| 4 | Top Level Planning & Analysis | 01:39:26 |
| 1 | Introduction | 04:06 |
| 2 | Definition and Purpose of Pro Forma FS | 10:10 |
| 3 | Preparation of Pro forma Financial Statements | 17:31 |
| 4 | Pro forma Statements and Dividend policy | 07:23 |
| 5 | Pro forma Statements - Example | 12:28 |
| 6 | Quiz | 10:43 |
| 7 | Compliance with Strategic Objectives | 19:19 |
| 8 | Sensitivity Analysis | 04:22 |
| 9 | Final Quiz | 06:15 |
| 10 | Summary | 07:09 |
| 5 | Forecasting Techniques | 04:47:18 |
| 1 | Forecasting Techniques - Introduction | 09:51 |
| 2 | Understanding Regression Analysis | 13:18 |
| 3 | Regression and Correlation | 12:23 |
| 4 | Regression Line | 17:57 |
| 5 | Regression Formulas | 13:32 |
| 6 | Computation of R, R2 and T-value | 20:02 |
| 7 | Quiz | 10:32 |
| 8 | Multiple Regression | 07:11 |
| 9 | Regression - Advantages and Limitations | 17:02 |
| 10 | Quiz | 15:50 |
| 11 | Learning curve analysis | 05:58 |
| 12 | Computation of LC | 15:35 |
| 13 | Assumptions, Advantages and Limitations of LC | 08:25 |
| 14 | Learning Curve - Exercises | 11:52 |
| 15 | Quiz | 09:09 |
| 16 | Expected Value of Random Variables | 08:41 |
| 17 | Computing Expected Value | 08:32 |
| 18 | Decision making criteria | 13:07 |
| 19 | Expected Value of Perfect Information | 07:42 |
| 20 | Expected Value Exercises | 15:15 |
| 21 | Benefits and Shortcomings of EV | 05:58 |
| 22 | Quiz | 05:35 |
| 23 | Final Quiz | 18:26 |
| 24 | Summary | 15:25 |
| C | Section C:Performance Management | 09:40:04 |
| 1 | Variance Analysis | 03:46:25 |
| 1 | Introduction | 12:34 |
| 2 | Process of Variance Analysis | 09:49 |
| 3 | Static and Flexible Budget | 11:01 |
| 4 | Direct Material Variances | 27:04:00 |
| 5 | Quiz | 07:38 |
| 6 | Direct Labour Variances | 23:20 |
| 7 | Variable Overhead Variances | 07:34 |
| 8 | Fixed Overhead Variances | 29:42:00 |
| 9 | Quiz | 23:18 |
| 10 | Sales Variances | 17:00 |
| 11 | Quiz | 06:42 |
| 12 | Interrelationship between Variances | 02:39 |
| 13 | Variance Analysis for a service company | 01:48 |
| 14 | Final Quiz | 30:04:00 |
| 15 | Summary | 16:12 |
| 2 | Responsibility Centers and Segments | 03:09:47 |
| 1 | Introduction | 11:27 |
| 2 | Responsibility Centers | 10:27 |
| 3 | Responsibility Accounting | 08:29 |
| 4 | Performance Measures | 05:29 |
| 5 | Quiz | 07:45 |
| 6 | Segment Reporting | 13:08 |
| 7 | Allocation of Common Costs | 12:32 |
| 8 | Contribution Margin | 07:18 |
| 9 | Quiz | 18:16 |
| 10 | Transfer Pricing | 07:54 |
| 11 | Transfer Pricing Methods | 13:08 |
| 12 | Minimum and Maximum Transfer Pricing | 07:36 |
| 13 | Transfer pricing Examples | 12:29 |
| 14 | Quiz | 20:45 |
| 15 | Multinational transfer pricing | 09:54 |
| 16 | Final Quiz | 17:41 |
| 17 | Summary | 05:29 |
| 3 | Performance Measures | 02:43:52 |
| 1 | Introduction | 13:12 |
| 2 | Return on Investment | 14:42 |
| 3 | Drawbacks of ROI | 09:13 |
| 4 | Residual Income | 08:56 |
| 5 | Effect on Accounting Policies | 08:57 |
| 6 | Quiz | 20:00 |
| 7 | Story | 03:56 |
| 8 | Balanced Scorecard | 06:52 |
| 9 | Balanced Scorecard - Perspectives | 21:37 |
| 10 | Key Performance Indicators | 10:00 |
| 11 | Quiz | 06:46 |
| 12 | Customer Profitability and Product Profitability | 07:08 |
| 13 | Final Quiz | 22:49 |
| 14 | Summary | 09:44 |
| D | Section D: Cost Management | 19:42:53 |
| 1 | Cost Concepts | 03:35:01 |
| 1 | Introduction | 01:14 |
| 2 | Overview of Cost Management | 07:03 |
| 3 | Cost Concepts | 03:33 |
| 4 | Basic Costing Terms | 17:42 |
| 5 | Kinds of Cost | 17:43 |
| 6 | Estimating Fixed and Variable Costs | 17:00 |
| 7 | Relevant and Irrelevant Costs | 10:57 |
| 8 | Cost Measurement Techniques | 16:38 |
| 9 | Quiz | 16:51 |
| 10 | Cost Accumulation Systems | 07:26 |
| 11 | Cost Flow | 06:26 |
| 12 | Statement of Costs | 09:00 |
| 13 | Statement of Costs - Example | 05:53 |
| 14 | Quiz 1 | 16:56 |
| 15 | Absorption and Variable Costing | 09:07 |
| 16 | Exercises | 16:50 |
| 17 | Advantages and Limitations | 06:41 |
| 18 | Quiz 2 | 06:48 |
| 19 | Final Quiz | 16:49 |
| 20 | Summary | 04:24 |
| 2 | Overhead Costs | 03:40:21 |
| 1 | Introduction | 11:14 |
| 2 | Overhead Rates of Absorption | 11:07 |
| 3 | Rates of absorption - Exercise | 07:34 |
| 4 | Quiz | 13:10 |
| 5 | Under or Over absorption | 04:56 |
| 6 | Accounting for Overhead Absorption | 21:05 |
| 7 | Accounting for Under/Over Absorption | 21:40 |
| 8 | Blanket rate vs Departmental rate | 17:14 |
| 9 | Quiz | 26:41:00 |
| 10 | Capacity Concepts | 08:25 |
| 11 | Shared Services Costs | 07:47 |
| 12 | Methods of Allocating Shared Services Costs | 11:54 |
| 13 | Allocating Multiple Support Department Costs | 05:42 |
| 14 | Step Down Method of Allocating Overheads | 03:03 |
| 15 | Reciprocal Method of Allocating Overheads | 09:45 |
| 16 | Exercises: Step Down Reciprocal | 09:19 |
| 17 | Quiz | 08:53 |
| 18 | Final Quiz | 14:16 |
| 19 | Summary | 06:36 |
| 3 | Costing Systems | 05:26:27 |
| 1 | Introduction | 00:23 |
| 2 | Costing Systems | 02:17 |
| 3 | Process Costing | 12:49 |
| 4 | Treatment of Losses | 14:27 |
| 5 | Exercises | 12:27 |
| 6 | Equivalent units | 19:01 |
| 7 | More Exercises | 12:32 |
| 8 | Quiz Time | 27:37:00 |
| 9 | Joint Products and By Products | 06:40 |
| 10 | Methods of Allocating Costs to Joint Products | 01:46 |
| 11 | Physical Measure Method | 05:18 |
| 12 | Relative Sales Value at Splitoff Point Method | 07:27 |
| 13 | Net Realisable Value Method | 05:25 |
| 14 | Constant Gross Margin Method | 05:51 |
| 15 | When to further process joint product | 07:15 |
| 16 | Exercises | 08:56 |
| 17 | Treatment of By Products | 20:30 |
| 18 | Quiz Time 1 | 19:00 |
| 19 | Activity Based Costing | 18:46 |
| 20 | Pros and Cons of ABC | 08:49 |
| 21 | Cost hierarchies | 13:23 |
| 22 | ABC Process | 07:27 |
| 23 | ABC in a Bank - Exercise | 07:33 |
| 24 | Quiz Time2 | 19:25 |
| 25 | Life Cycle Costing | 14:17 |
| 26 | Final Quiz | 22:14 |
| 27 | Summary | 24:52:00 |
| 4 | Supply Chain Management | 03:59:04 |
| 1 | What is SCM? | 24:57:00 |
| 2 | Lean Manufacturing | 15:07 |
| 3 | Waste in Manufacturing | 19:13 |
| 4 | Kanban | 17:08 |
| 5 | Quiz | 17:07 |
| 6 | Material Requirement Planning | 24:26:00 |
| 7 | Material Resource Planning | 31:01:00 |
| 8 | Theory of Constraints | 33:23:00 |
| 9 | Quiz | 12:42 |
| 10 | Capacity Levels | 23:12 |
| 11 | Final Quiz | 20:48 |
| 5 | Business Process Improvement | 03:02:00 |
| 1 | Introduction | 10:32 |
| 2 | Value chain activities | 20:07 |
| 3 | Competitive Advantage | 06:04 |
| 4 | Value Engineering | 07:50 |
| 5 | Process Analysis | 05:04 |
| 6 | Business Process Reengineering | 10:19 |
| 7 | Quiz | 08:47 |
| 8 | Kaizen | 16:36 |
| 9 | Activity Based Management | 06:40 |
| 10 | Total Quality Management | 12:46 |
| 11 | Cost of Quality | 13:54 |
| 12 | Benchmarking Process Performance | 13:54 |
| 13 | Best Practice Analysis | 04:25 |
| 14 | Quiz | 11:09 |
| 15 | Accounting Process Redesign | 10:16 |
| 16 | Final Quiz | 24:15:00 |
| 17 | Summary | 09:54 |
| E | Section E: Internal Controls | 07:33:18 |
| 1 | Governance, Risk, and Compliance | 04:08:59 |
| 1 | Introduction | 08:55 |
| 2 | Understanding Risk | 14:58 |
| 3 | Internal Controls | 14:12 |
| 4 | COSO | 10:26 |
| 5 | Internal Control Components of COSO | 22:14 |
| 6 | Components and Principles of Internal Control | 08:19 |
| 7 | Quiz | 08:25 |
| 8 | Corporate Governance | 11:18 |
| 9 | Who is responsible for Internal Control? | 17:21 |
| 10 | Quiz | 08:42 |
| 11 | Types of Internal Control | 17:27 |
| 12 | Importance of Personnel Policies and Procedures | 05:32 |
| 13 | Segregation of Duties | 11:09 |
| 14 | Safeguarding Controls | 06:20 |
| 15 | Quiz | 15:02 |
| 16 | Sarbanes Oxly Act | 15:34 |
| 17 | Role of PCAOB IN Audit of Internal Controls | 08:48 |
| 18 | FCPA | 04:35 |
| 19 | External Auditors Reponsibilities | 10:16 |
| 20 | Quiz | 20:47 |
| 21 | Summary | 08:39 |
| 2 | System Control and Security measure | 03:24:19 |
| 1 | Introduction | 05:36 |
| 2 | Segregation of Accounting Systems | 04:31 |
| 3 | Threats to Information System | 20:35 |
| 4 | Information System Control | 30:51:00 |
| 5 | Application Control | 22:48 |
| 6 | Feedback, Feedforward and Preventive Measures | 04:21 |
| 7 | Storage Controls | 03:23 |
| 8 | Flow charts to access controls | 12:34 |
| 9 | Quiz | 17:03 |
| 10 | Internet Security | 18:22 |
| 11 | Business Continuity plan | 20:24 |
| 12 | Disaster Recovery Plan | 08:27 |
| 13 | Final Quiz | 19:18 |
| 14 | Summary | 16:06 |
| F | Section F: Technology and Analytics | 09:01:41 |
| 1 | Information System | 02:05:28 |
| 1 | Introduction | 02:17 |
| 2 | Accounting Information System | 16:43 |
| 3 | AIS in Value Chain | 07:51 |
| 4 | AIS Cycle | 05:41 |
| 5 | Revenue Cycle | 04:05 |
| 6 | Expenditure and Production Cycle | 04:29 |
| 7 | Other Business Cycle | 06:29 |
| 8 | Quiz | 06:58 |
| 9 | Challenges of Financial and Non Financial System | 05:40 |
| 10 | Enterprise Resource Planning | 12:26 |
| 11 | Database Management System | 24:27:00 |
| 12 | Quiz | 04:12 |
| 13 | Enterprise Performance Management | 06:21 |
| 14 | Final Quiz | 10:04 |
| 15 | Summary | 07:45 |
| 2 | Data Governance | 02:01:28 |
| 1 | Introduction | 10:46 |
| 2 | COBIT by ISACA | 20:58 |
| 3 | Data Governance | 10:26 |
| 4 | Quiz | 06:14 |
| 5 | Stages of Data Life Cycle | 10:26 |
| 6 | Record Retention Policy | 09:37 |
| 7 | Quiz | 04:53 |
| 8 | Cyber Attacks | 12:01 |
| 9 | Controls for Cyber Attack | 22:24 |
| 10 | Final Quiz | 07:45 |
| 11 | Summary | 05:58 |
| 3 | Finance Transformation | 55:23:00 |
| 1 | Introduction | 02:55 |
| 2 | System Development life Cycle | 04:54 |
| 3 | Business Process Analysis | 11:00 |
| 4 | Robotic Process Automation | 11:24 |
| 5 | Artificial Intelligence | 14:52 |
| 6 | Cloud Computing | 21:10 |
| 7 | IaaS,PaaS & SaaS | 06:15 |
| 8 | Quiz | 08:31 |
| 9 | Blockchain | 14:36 |
| 10 | Smart Contracts | 05:02 |
| 11 | Final Quiz | 08:28 |
| 12 | Summary | 06:16 |
| 4 | Data Analytics | 02:59:22 |
| 1 | Introduction | 11:13 |
| 2 | Big Data | 09:20 |
| 3 | Attributes of Big Data | 07:13 |
| 4 | Relevance of Data | 14:26 |
| 5 | Data - a strategic asset | 11:07 |
| 6 | Quiz | 05:44 |
| 7 | Progression - from data to wisdom | 06:45 |
| 8 | Advantages and Challenges of Data Analytics | 07:14 |
| 9 | Business Intelligence | 10:40 |
| 10 | Data Mining | 09:53 |
| 11 | Process of Data Mining | 10:41 |
| 12 | Challenges of Data Mining | 06:47 |
| 13 | Structured Query Language(SQL) | 06:25 |
| 14 | Quiz | 05:53 |
| 15 | Analytical tools | 11:08 |
| 16 | Approaches to Understand Risk | 15:03 |
| 17 | Visualisation | 15:06 |
| 18 | Final Quiz | 08:08 |
| 19 | Summary | 06:36 |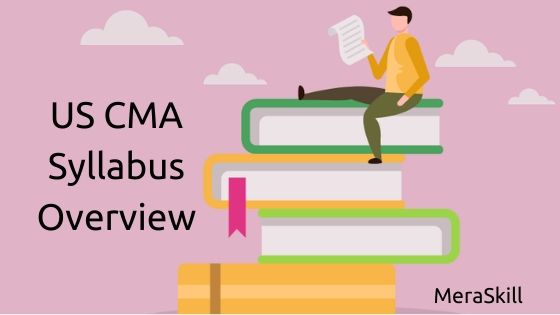 US CMA Part2 Detailed Syllabus
Below are the details - Total Course duration for Part1 is 56 hrs (approx)
| Sr No | Particulars | Time |
| --- | --- | --- |
| A | Section A Financial Statement Analysis | 10:43:05 |
| 1 | 1.Basic Financial Statement Analysis | 4:15:05 |
| 1 | Introduction | 33:44 |
| 2 | Financial Ratio Analysis | 13:8 |
| 3 | Liquidity Ratios | 23:54 |
| 4 | Quiz | 17:41 |
| 5 | Solvency Ratio | 11:30 |
| 6 | Leverage Ratio | 18:46 |
| 7 | Leverage Ratios Example | 6:31 |
| 8 | Leverage and Risk | 6:50 |
| 9 | Capital Structure Ratio | 5:36 |
| 10 | Earnings Coverage Ratios | 10:58 |
| 11 | Quiz | 12:45 |
| 12 | Activity Ratios | 34:39 |
| 13 | Quiz | 19:1 |
| 14 | Limitations of Ratio Analysis | 4:37 |
| 15 | Final Quiz. | 23:59 |
| 16 | Summary | 11:26 |
| 2 | Profitability Analysis | 1:24:29 |
| 1 | Introduction | 20:49 |
| 2 | Return on Invested Capital Ratios | 16:58 |
| 3 | Basic EPS | 20:23 |
| 4 | Diluted EPS - Example | 9:56 |
| 5 | Quiz | 16:23 |
| 3 | Special issues | 5:03:31 |
| 1 | Introduction | 4:36 |
| 2 | Impact of Foreign Exchange Fluctuation | 14:13 |
| 3 | Reporting and Functional Currency | 7:8 |
| 4 | Impact of Foreign Subsidiary on FS | 10:46 |
| 5 | Quiz | 12:39 |
| 6 | Impact of Inflation on Ratios | 4:47 |
| 7 | Changes in Accounting Treatment | 8:30 |
| 8 | Quiz | 6:25 |
| 9 | Receivables Factoring | 3:18 |
| 10 | Earnings Quality | 8:28 |
| 11 | Quiz | 4:45 |
| 12 | Book Value and Market Value | 14:27 |
| 13 | Final Quiz | 18:19 |
| 14 | Summary | 5:10 |
| | Section B.Corporate Finance | 21:50:12 |
| 1 | Risk & Return | 2:34:36 |
| 1 | Introduction | 15:31 |
| 2 | Basic Of Computation Return | 5:35 |
| 3 | Types of risks | 8:16 |
| 4 | Quiz | 8:50 |
| 5 | Measurement Of Risk | 16:47 |
| 6 | Portfolio Risk | 19:46 |
| 7 | Quiz | 7:13 |
| 8 | Diversification | 11:6 |
| 9 | Beta | 5:33 |
| 10 | Capital Asset Pricing Model | 5:5 |
| 11 | Quiz | 10:51 |
| 12 | Security Market Line | 16:26 |
| 13 | Final Quiz | 14:19 |
| 14 | Summary | 9:18 |
| 2.1 | Long Term Financial Management - Bonds,Stock & Valuation | 3:00:10 |
| 1 | Introduction | 20:2 |
| 2 | Bonds & Yield Curve | 10:31 |
| 3 | Yield Curve Theories | 16:26 |
| 4 | Uses of Yield Curve | 3:58 |
| 5 | Quiz | 9:17 |
| 6 | Basic features of bonds | 10:47 |
| 7 | Types of bonds | 8:33 |
| 8 | Advantages and disadvantages of bonds | 3:30 |
| 9 | Duration & bond interest rate sensitivity | 6:56 |
| 10 | Characteristics of bonds | 7:37 |
| 11 | Quiz | 6:7 |
| 12 | Bond value & market interest rate | 5:1 |
| 13 | Valuation of bond | 16:44 |
| 14 | Valuation of preference share | 4:53 |
| 15 | Earning Model Example | 0:1 |
| 16 | Two stage dividend discount model | 8:30 |
| 17 | Quiz Time | 9:28 |
| 18 | Comparable Valuation Model | 1:9 |
| 19 | Quiz | 15:37 |
| 20 | Summary | 15:3 |
| 2.2 | Long Term Financial Management - Derivative & Cost of Capital | 3:18:59 |
| 1 | Introduction | 12:51 |
| 2 | Forwards and futures | 12:56 |
| 3 | Long and Short positions | 4:10 |
| 4 | Quiz | 7:8 |
| 5 | Options | 24:23 |
| 6 | Exiting an Option | 6:16 |
| 7 | Factors affecting the value of an option | 13:46 |
| 8 | Hedging with Options | 8:23 |
| 9 | Swaps | 12:16 |
| 10 | Quiz | 14:4 |
| 11 | Cost of Capital | 6:36 |
| 12 | Cost of each component of Capital | 11:36 |
| 13 | Marginal Cost of Capital | 3:35 |
| 14 | Cost of Capital - Examples | 6:21 |
| 15 | Inflation, Interest Rates and Prices | 3:33 |
| 16 | Quiz | 10:24 |
| 17 | Other sources of Long term Financing | 10:11 |
| 18 | Final Quiz | 15:9 |
| 19 | Summary | 15:21 |
| 3 | Raising Capital | 2:55:14 |
| 1 | Introduction | 15:35 |
| 2 | Functions of Financial Markets | 5:25 |
| 3 | Market Efficiency | 8:38 |
| 4 | Quiz | 5:56 |
| 5 | Credit Rating Agencies | 10:25 |
| 6 | Investment Banks | 17:38 |
| 7 | Initial Public Offering and Secondary Offering | 2:30 |
| 8 | Quiz | 7:54 |
| 9 | Types of Dividend | 13:18 |
| 10 | Dividend Policy | 9:32 |
| 11 | Factors influencing Dividend Policy | 4:28 |
| 12 | Dividend Payment Process | 9:32 |
| 13 | Stock Purchase | 6:29 |
| 14 | Quiz | 20:48 |
| 15 | Insider Trading | 5:9 |
| 16 | Final Quiz | 16:52 |
| 17 | Summary | 15:5 |
| 4 | Working Capital Management | 4:32:56 |
| 1 | What is Working Capital | 15:50 |
| 2 | Operating and Cash Cycle | 5:37 |
| 3 | Permanent and Temporary Working Capital | 6:3 |
| 4 | Quiz | 14:1 |
| 5 | Cash Management | 6:44 |
| 6 | Speeding up collections | 15:23 |
| 7 | Slowing down disbursements | 4:55 |
| 8 | Marketable Securities | 6:53 |
| 9 | Baumol's EOQ Model | 13:58 |
| 10 | Miller Orr Cash Management Model | 3:22 |
| 11 | Quiz | 16:6 |
| 12 | Management of Accounts Receivable | 16:10 |
| 13 | Monitoring Accounts Receivable | 9:31 |
| 14 | Quiz | 17:23 |
| 15 | Management of Inventories | 8:1 |
| 16 | Economic Order Quantity | 11:52 |
| 17 | More Inventory Management Terms | 11:53 |
| 18 | Just in Time | 4:26 |
| 19 | Quiz | 12:41 |
| 20 | Spontaneous form of short term credit | 7:37 |
| 21 | Other Forms of Short Term Financing | 10:19 |
| 22 | Interest rates | 8:53 |
| 23 | Final Quiz | 23:25 |
| 24 | Summary | 21:53 |
| 5 | Corporate Restructuring | 2:25:41 |
| 1 | Corporate Restructuring | 5:4 |
| 2 | Mergers and Consolidation | 8:31 |
| 3 | Acquisitions | 12:33 |
| 4 | Advantages of Business Combinations | 6:10 |
| 5 | Quiz | 9:12 |
| 6 | Takeover Defences | 4:8 |
| 7 | Pre-Takeover Defenses | 12:49 |
| 8 | Post-Takeover Defence | 9:13 |
| 9 | Divestitures | 17:25 |
| 10 | Reasons for Restructuring | 9:45 |
| 11 | Synergies | 3:13 |
| 12 | Quiz | 14:23 |
| 13 | Valuation of a Business | 9:1 |
| 14 | Quiz | 6:3 |
| 15 | Summary | 18:11 |
| 6 | International Finance | 3:02:36 |
| 1 | Introduction | 12:36 |
| 2 | Foreign Currency Exchange Rates | 9:6 |
| 3 | Exchange Rate Basics | 6:50 |
| 4 | Quiz | 12:12 |
| 5 | Variable affecting Exchange Rates | 18:17 |
| 6 | Exchange Rate Risk | 8:12 |
| 7 | Managing Exchange Rate Risk | 18:14 |
| 8 | Quiz | 19:17 |
| 9 | International Diversification | 14:50 |
| 10 | Payment methods in International Trades | 10:41 |
| 11 | International Trade Financing Methods | 28:57 |
| 12 | Final Quiz | 12:23 |
| 13 | Summary | 11:1 |
| | Section C.Decision Analysis | 9:28:50 |
| 1 | Cost/Volume/Profit Analysis | 2:37:32 |
| 1 | Introduction | 19:0 |
| 2 | Contribution Margin Ratio | 13:9 |
| 3 | Fixed Variable Cost | 15:24 |
| 4 | CVP Analysis Practise Problems | 19:16 |
| 5 | Quiz | 11:33 |
| 6 | CVP analysis with multiple Products | 13:37 |
| 7 | CVP analysis & Sensitivity | 16:44 |
| 8 | Indifference Point | 5:38 |
| 9 | Quiz | 11:44 |
| 10 | Benefits & Limitation of CVP analysis | 9:20 |
| 11 | Final Quiz | 14:36 |
| 12 | Summary | 7:31 |
| 2 | Marginal Analysis | 3:29:30 |
| 1 | Introduction | 18:55 |
| 2 | Understanding Relevance of Cost | 15:25 |
| 3 | Relevant Cost & Revenues | 15:1 |
| 4 | Exercise | 8:44 |
| 5 | Quiz | 14:11 |
| 6 | Shutdown Point | 10:52 |
| 7 | Add or Drop a Segment | 5:38 |
| 8 | Sell or Process Further | 12:45 |
| 9 | Exercise | 6:36 |
| 10 | Quiz | 9:21 |
| 11 | Special Order Pricing | 15:14 |
| 12 | Exercise | 9:3 |
| 13 | Limiting Factor | 10:5 |
| 14 | Quiz | 17:4 |
| 15 | Essay Question | 8:41 |
| 16 | Incomes Taxes and Marginal Analysis | 1:27 |
| 17 | Final Quiz | 23:32 |
| 18 | Summary | 6:56 |
| 3 | Pricing (Page 1279) | 3:21:48 |
| 1 | Introduction | 14:7 |
| 2 | Elasticity of Demand | 7:29 |
| 3 | Measuring Elasticity of Demand | 26:2 |
| 4 | Law of Supply | 8:11 |
| 5 | Quiz | 14:22 |
| 6 | Market Structure and Pricing | 15:20 |
| 7 | Long Run Pricing Strategy | 13:26 |
| 8 | New Product Pricing Strategy | 7:55 |
| 9 | Quiz | 10:43 |
| 10 | Target Costing | 8:28 |
| 11 | Value Engineering | 22:36 |
| 12 | Product Mix Pricing Strategy | 8:9 |
| 13 | Quiz Time | 9:59 |
| 14 | Other Consideration in Pricing | 4:36 |
| 15 | Final Quiz | 12:54 |
| 16 | Summary | 17:31 |
| | Section D.Risk Management | 2:41:35 |
| 1 | Enterprise Risk | 2:41:35 |
| 1 | Introduction | 19:23 |
| 2 | Capital Adequacy | 17:19 |
| 3 | Risk Identification | 29:49 |
| 4 | Risk Response | 25:56 |
| 5 | Risk Monitoring | 9:19 |
| 6 | Quiz | 8:12 |
| 7 | Enterprise Risk Management | 14:33 |
| 8 | COSO ERM | 8:37 |
| 9 | Quiz | 5:48 |
| 10 | Benefits Of ERM | 5:29 |
| 11 | Final Quiz | 10:13 |
| 12 | Summary | 6:57 |
| | Section E.Investment Decisions | 5:31:33 |
| 1 | Capital Budgeting Process | 2:15:18 |
| 1 | Introduction | 12:49 |
| 2 | Relevant Costs | 12:43 |
| 3 | Depreciation Tax Shields | 9:5 |
| 4 | Cash Flow in Capital Budgeting | 13:22 |
| 5 | Quiz | 15:44 |
| 6 | Effects of Inflation in Capital Budgeting | 16:9 |
| 7 | Pay Back Method | 9:5 |
| 8 | Quiz | 8:57 |
| 9 | Accounting Rate of Return | 8:37 |
| 10 | Final Quiz | 22:23 |
| 11 | Summary | 6:24 |
| 2 | Discounted Cash Flow Analysis | 3:16:15 |
| 1 | Investment Decisions | 6:50 |
| 2 | Net Present Value | 16:36 |
| 3 | Internal Rate of Return | 16:16 |
| 4 | IRR Example | 12:37 |
| 5 | Quiz | 15:50 |
| 6 | NPV Profile | 11:48 |
| 7 | Profitability Index | 18:10 |
| 8 | Capital Rationing | 4:27 |
| 9 | Capital Budgeting Exercise | 12:5 |
| 10 | Quiz | 17:21 |
| 11 | Risk Analysis in capital Investments | 8:37 |
| 12 | Sensitivity Analysis | 12:9 |
| 13 | Simulation Analysis | 5:0 |
| 14 | Quiz | 4:18 |
| 15 | Decision Tree Analysis | 9:38 |
| 16 | Final Quiz | 16:8 |
| 17 | Summary | 8:25 |
| | Section F.Professional Ethics | 5:29:20 |
| 1 | Business Ethics | 0:42:13 |
| 1 | Introduction | 7:53 |
| 2 | Virtue vs Morality | 6:7 |
| 3 | Moral Philosophies | 12:35 |
| 4 | Factors Impacting Ethical Decision Making | 7:53 |
| 5 | Quiz | 4:44 |
| 6 | Summary | 3:1 |
| 2 | Ethical Considerations for MA and FM Professionals | 1:11:33 |
| 1 | Introduction | 15:59 |
| 2 | Ethical Standards | 12:53 |
| 3 | Resolution Of Ethical Conflict | 6:27 |
| 4 | Quiz | 9:5 |
| 5 | Fraud Triangle | 15:7 |
| 6 | Final Quiz | 7:9 |
| 7 | Summary | 4:53 |
| 3 | Ethical Considerations for the Organization | 3:35:34 |
| 1 | Introduction | 26:56 |
| 2 | FCPA Prohibits | 8:3 |
| 3 | Examples of improper travel & entertainment | 15:7 |
| 4 | SOX - Section 406 | 16:5 |
| 5 | Organizational Code Of Conduct | 36:19 |
| 6 | Ethics and Internal Control | 26:45 |
| 7 | Quiz | 8:37 |
| 8 | Monitoring Ethical Compliance | 23:56 |
| 9 | Group Think | 34:20 |
| 10 | Final Quiz | 12:36 |
| 11 | Summary | 6:50 |
Exam preparation tips
Get US CMA detail on WhatsApp | Course Overview | US CMA Syllabus | US CMA New Syllabus changes | US CMA Study Material | US CMA Question Answer Pattern | US CMA vs Indian CMA | US CMA Exam from Home